Women in Data Science AI & ML Sweden is a non-profit organization which aims to inspire and educate data scientists in Sweden, regardless of gender, and to support women in the field.
WiDS AI & ML Sweden launched in March 2018 with our first one-day technical conference. Technology conferences were (and still are) missing female role models, and our founders Galina, Sahar and Rebecka wanted to create a community to show women in the field that they aren't alone and give a platform to showcase other great women in the field.
Four years later, in 2022, WiDS AI & ML Sweden has kicked off several long-term projects including mentorship program, speaker database, and held numerous conferences and meetups and our network contains over 1.6K women in the field.
Our main goal is to help women technologists in the field get the recognition that they deserve for their work. In order to achieve this goal, we have created a speaker database that features great women working in different areas of the field with strong levels of technical expertise. This database is accessible for everyone, and we hope that those in charge of planning events in the field will find it helpful.

Our events open to participants of all genders and backgrounds. A majority of our team is female data scientists. Our events intentionally feature only women technologists on  stage as our mission is to showcase more female role models in the field.
Most talks are fairly technical and aimed towards current or aspiring data scientists, data engineers, machine learning engineers, as well as other AI experts. As of 2022, we have organized 5 annual conferences in association with Stanford WiDS global initiative (WiDS Stockholm) as well as multiple mini-conferences, meetups and other events.
Our network has over 1.6K women in the field, as well as students and women interested in entering the field. We have an active facebook group, and a linkedin page, where we share updates to our community. We are working on building up more events for the community such as a book club, and workshops. The best place to get info about those and our other events as well as network with other amazing women is in our facebook group. 

Once a year we open applications for our mentorship program, which aims to match women in the field with another woman who can mentor her in different areas. For more information about our mentorship program, check out this page.
WiDS Sweden AI & ML has many projects besides our yearly conference within the Stanford WiDS Global initiative.
In 2021 we launched the WiDS mentorship program for the first time, and it has since become a yearly project for us. 
In 2022 we have started work on our speaker database. This will be a continuous project that we hope will be used by many when they plan their conferences within tech fields.

We are always open to new project ideas! If you want to collaborate with us please don't hesitate to reach out using the contact form here on the webpage.

Galina Esther Shubina
AI Technologist & Partner
@ Gradient Descent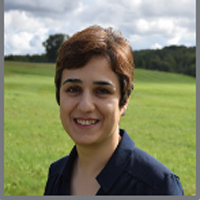 Sahar Asadi
AI Research Lead
@ King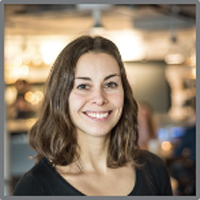 Rebecka Jacobsson
Machine Learning Lead
@ Zettle

Antonina Danylenko
Machine Learning Engineering Manager
@ Spotify

Anna Baecklund
Head of Data Science
@ ICA

Barbara Livieri
Senior Data Scientist
@ Spotify

Kathleen Myrestam
Project manager @ WiDS
Student